What Clinicians Should Consider Before Holding Therapy Outside of the Office
Date posted
August 12, 2022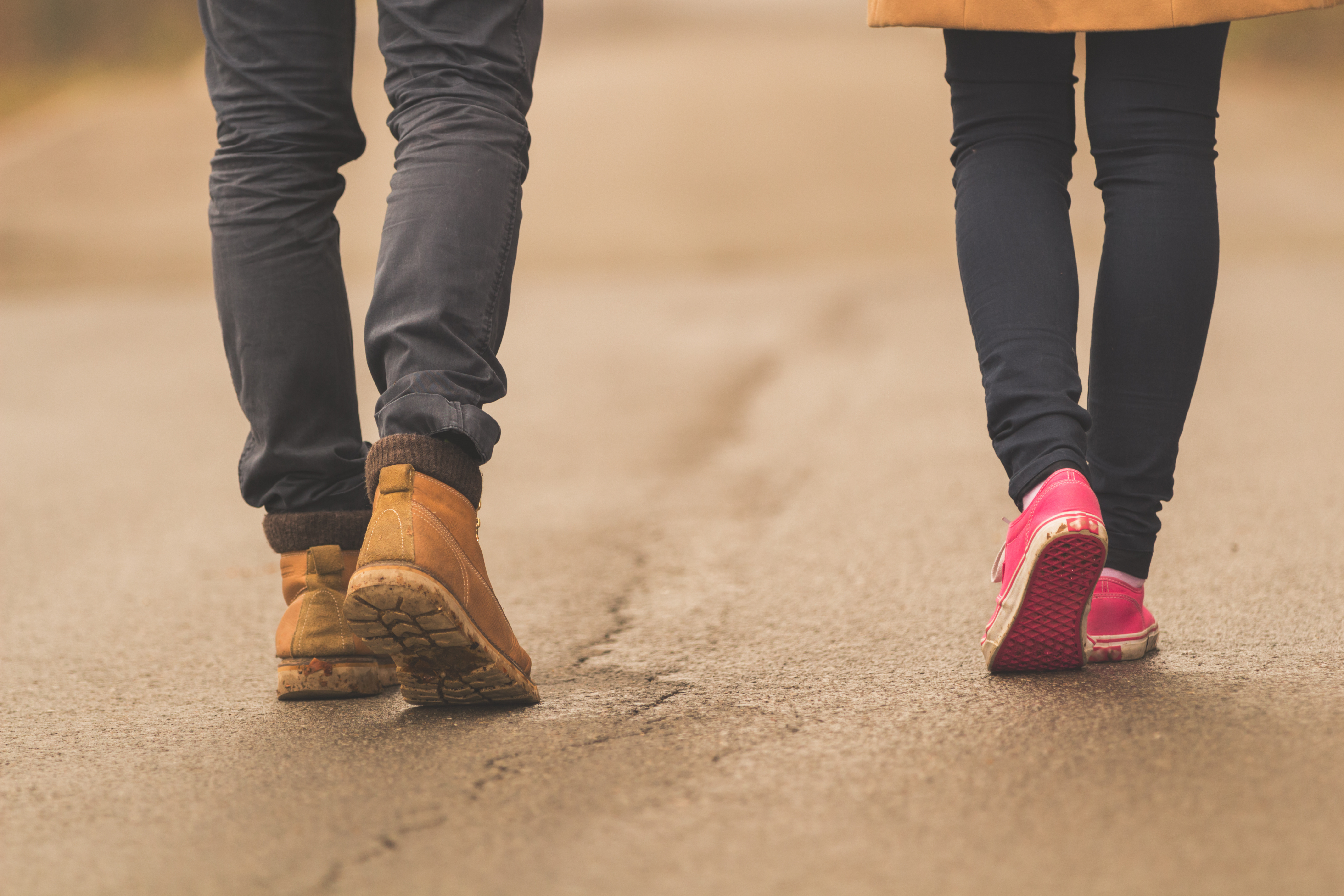 Whether it is to take a break from telehealth while remaining socially distanced, to hold a discussion under the sun instead of fluorescent lights, or for exposure therapy, there are many reasons why a clinician may offer to take session outside of the office. However, the ethical and legal steps clinicians should take before meeting a client outside aren't always as simple as a walk in the park. In fact, there are many aspects therapists should consider before holding the therapy session away from the office.
As with any therapeutic intervention, it is important for a clinician to offer justification to the client as to why they are suggesting taking therapy away from office. For example, if a client is being treated for agoraphobia, a component of treatment may be to engage in exposure therapy in public. Though clinicians may see the potential benefit of accompanying a client as they experience an in vivo exposure, clinicians must still provide justification for the intervention and obtain the client's informed consent before implementing the intervention.
Similarly, it is important for clinicians to explain the justification behind outdoor walking sessions, sometimes known as Walk and Talk Therapy, and gain informed consent of the client before taking the session outside. While research suggests that spending time in nature is related to a decrease in stress and improvement in mood, not all clients may benefit therapeutically from walking through a park while holding session. If a client experiences difficulty in mobility or feels safer completing a trauma narrative within the confines of the office, it is important that the therapist takes the client's preference, safety, and security into consideration.
That being said, a clinician wishing to hold therapy outside of the office must be mindful of confidentiality concerns. While a therapist can use headphones when holding a telehealth session from home or turn on a noise machine in a busy office, there are limits to what one can control in an outdoor environment. Just as a therapist informs clients of the limits to confidentiality for an in-office session, it is important that clients are also informed of further limits to confidentiality before taking a walk outside for session. For example, there could be an increased risk for the contents of session to be overheard by others. The California Association for Marriage and Family Therapy suggests that clinicians who wish to hold session outdoors or in public should have a plan with their clients on what they will do if someone the client or therapist knows approaches them in public.
When taking session outside, it is also integral that the therapeutic boundaries are not left at the office. If session is held in a park on a warm summer day and the client suggests stopping by a walkup snow cone stand on the way back to the office, has the interaction transformed from a therapy appointment into a social interaction? Would the act of waiting in a busy line for a snow cone with a client be justifiable in the case of a complaint to the licensing board? It is important that the clinician hold firm boundaries in session, even beyond the four walls of the office.
Along with justifying the suggestion for an outdoor session to a client, clinicians may have to justify the out-of-office visit to a client's insurance company. Just as insurance plans may vary in regards to covering in-office visits versus home-based or telehealth sessions, it is important to check with a client's insurance plan to make sure out-of-office sessions are covered before billing.
Clinicians should also be mindful to check their own liability insurance policies to assure that coverage extends to sessions that take place outside of the office. Typically, clinicians have policies that not only cover malpractice, but also general building liability in the case of an accident or injury in their office. However, having a policy that insures a physical office space may not insure the therapist holding session at a park. Clinicians should also be sure to check if their policy covers other potential risks associated with outdoor sessions.
For example, along with increased difficulty in maintaining confidentiality, the physical activity involved with engaging in Walk and Talk therapy may put some clients at a greater physical risk than if the session were to take place on the office couch. Some clients may not be in a medical condition that allows them to safely walk for the duration of session and, unlike a traditional therapy office, therapists cannot control the environment of an outdoor session. If while on a walk with their therapist a client rolls their ankle and requires medical attention, will the therapist be liable for the accident and will their liability insurance cover the claim? It is important a clinician clarifies these considerations with their own liability insurance provider before taking session outside.
Contractors and private practice therapists may also have a greater liability if they regularly transport clients to therapy. In community mental health settings, clinicians may be tasked with transporting child clients from school to home to facilitate home-based therapy appointments. Though a clinician may have car insurance that covers damages to the car and potential injuries to passengers, if their policy is not a commercial policy it may not cover the clinician in the case they are in an accident while transporting clients.
According to an article by Progressive Insurance, if a sole proprietor only uses their car for commuting and the occasional errand, a personal policy may be adequate. However, if they regularly use their car for transportation or services related to their business, a commercial car insurance policy may be necessary. It is best that a contract or private practice clinician checks with both their professional liability and auto insurance providers to assure that they are adequately covered in the case of an accident while transporting a client.
If a clinician is an employee of a company or transporting clients using their employer's vehicle, it is likely that the employer is responsible for securing commercial insurance. However, whether they are employed or working on a contract basis, if a clinician is using their own vehicle to transport a client it is best practice to verify that their car insurance is adequate.
Whether a clinician is transporting a client to therapy or simply meeting them at the park for a Walk and Talk therapy session, additional informed consent paperwork may be necessary to inform the client and protect the clinician from additional liability. The California Association for Marriage and Family Therapy has many considerations for developing an informed consent document for out of office therapy, including outlining potential confidentiality and safety risks, asking the client to review and sign a waiver that they are healthy enough to engage in Walk and Talk therapy, and consenting to the clinician applying basic first aid or alerting emergency services in the case of an accident. A sample consent form can be found here. The CAMFT also recommends the clinician ask their client to disclose any relevant medical conditions that may affect the client's ability to safely engage in outdoor therapy, such as allergies to bee stings, so a clinician can be better informed before recommending taking session outside.
There are many reasons why a clinician may choose to hold session outdoors or in a non-therapy environment. Some clients may benefit from holding session in nature or engaging in an in vivo exposure. However, there are many ethical and legal steps to take before meeting with a client outside of the office.