5 Non-Clinical Careers for Mental Health Professionals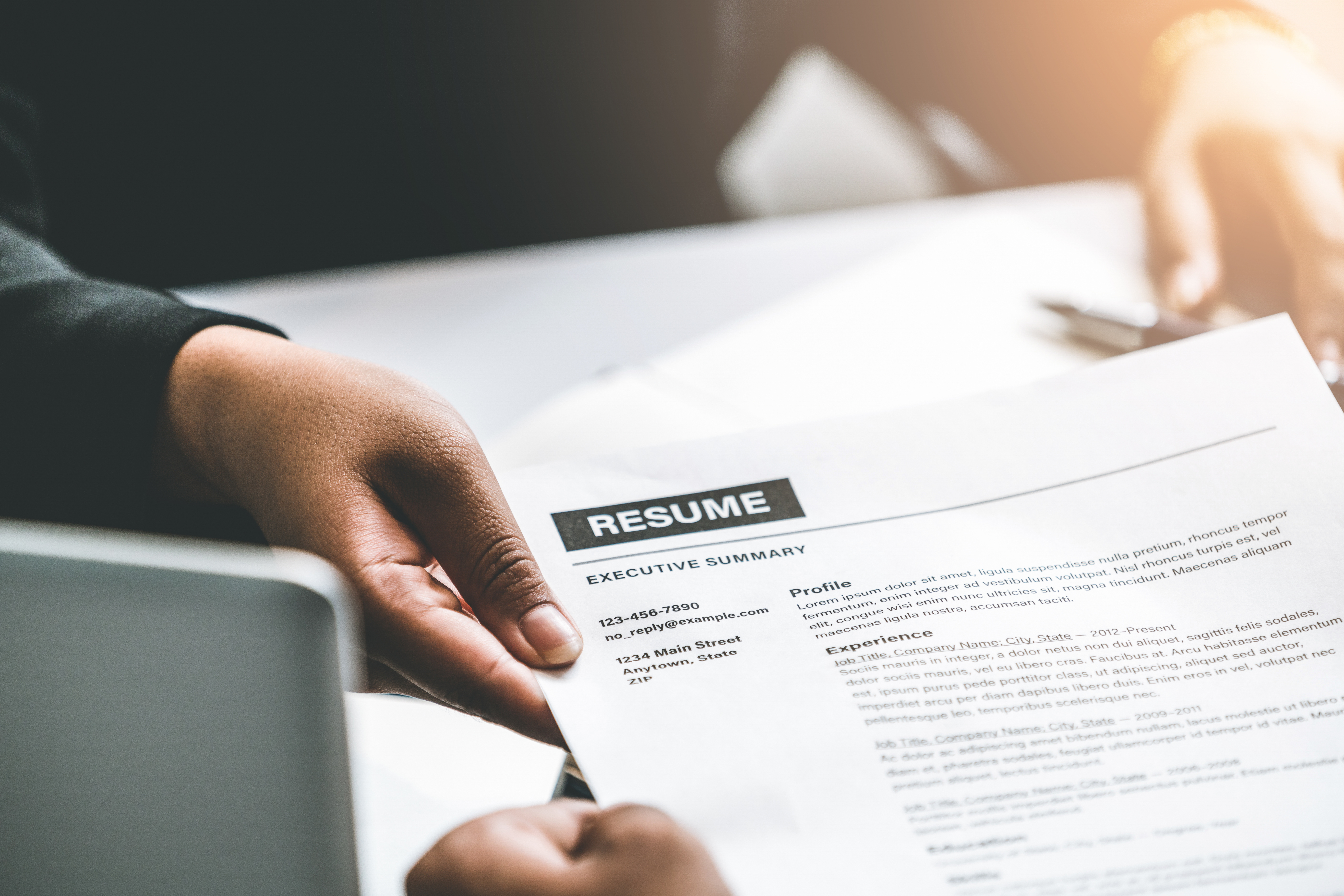 Photo above: A therapist hands their resume to an interviewer.
Whether it is due to life changes, burnout, the need for additional income, or simply curiosity, there are many reasons why a therapist may consider changing careers or pursuing a side job. Thankfully, therapists' training, education, and expertise can fulfill roles outside of the counseling setting. In fact, here are 5 non-clinical careers and jobs for mental health professionals.
-
Court Mediator
Usually, mental health therapists try their best to stay out of the court room. However, with additional training, clinicians may find satisfaction in serving as a court mediator. Court mediators act as neutral persons who aim to establish relationships between parties and assist in meeting mutually agreed-upon settlements in court cases. Mediators are tasked with facilitating discussion, aiding in conflict resolution, and assisting in coming to agreements in legal cases. Though mental health therapists have the skillset to serve in the role, training is needed to meet the requirements of the Oklahoma District Court Mediation Act before they step into the court room. Clinicians can find information on mediator training by visiting the Keiter Mediation website.
-
Educator
Most mental health therapists complete 6-8 years of study before pursuing licensure and spend years earning specialized training and continuing education to further expand their skillset. Along with allowing them to better serve their clients, clinicians can also use their educational experience to teach others in the field. Therapists may find satisfaction in working as an adjust professor teaching General Psychology and more at a regional school, such as the University of Central Oklahoma or Oklahoma City Community College. If a full semester of teaching doesn't fit within their schedule, therapists may also share their knowledge by creating continuing education seminars for their colleagues. Clinicians who are interested in facilitating continuing education seminars with the Oklahoma Counseling Institute can complete the Speaker Proposal Form here.
-
Researcher
Implementing evidenced-based practices and interventions in the counseling setting are integral to being an ethical practitioner. Clinicians who appreciate learning more about the etiology of psychological disorders or using data to gage treatment outcomes may also be interested in researching the psychological phenomena or program outcomes themselves. Across Oklahoma, universities and private sector facilities have opportunities for research jobs related to psychology.
-
Life Coach
Life coaches aim to assist clients in identifying and clarifying life objectives, such as professional, relationship, and personal wellbeing goals. Though many skills utilized in the counseling setting may be helpful in serving as a life coach, mental health clinicians who are seeking a second career in coaching may benefit from specialized training to better understand the field of coaching and considerations for separating one's coaching services from counseling services. For more information on life coach training, visit the College of Executive Coaching site.
-
Psychology Consultant
Psychology consultants utilize their specialized training to provide insight to public and private sector administrations on organizational considerations for mental health. Consultants may disseminate information related to psychology by consulting with administrators, writing educational material or articles for organizations, or presenting on psychological wellness. Psychology consultants may find employment through mental health facilities such as CREOKS or by marketing their consulting services to organizations on a freelance basis. Those who are interested in serving as a psychology or behavioral wellness consultant may wish to pursue the credential of Behavioral Health Wellness Coach from the Oklahoma Department of Mental Health and Substance Abuse Services for additional training.