Activities, Childcare, and More! 5 Summer Break Resources for Oklahoma Families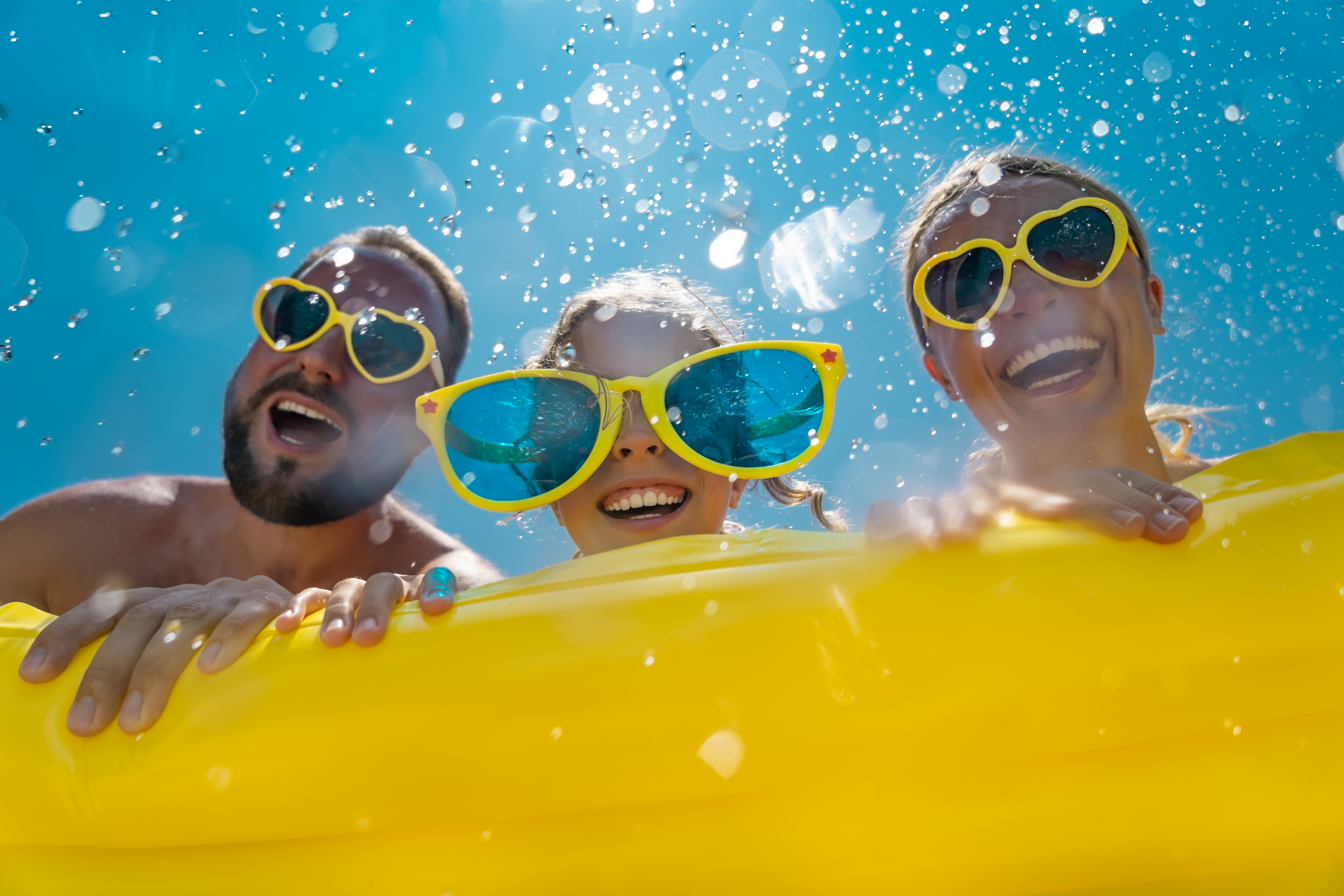 Pictured above: a mother, a father, and a daughter, each wearing silly yellow sunglasses while laying on a yellow raft
Whether it is childcare, entertainment, or resources, parents may find themselves needing more support when their children are out of school for the summer. According to a study by the Center for American Progress, the average family spends nearly $3,000 extra on activities during the annual break. While not every family can afford excess spending, they may still have children who need cared for. Here are 5 free resources for Oklahoma parents navigating summer vacation.
Food Assistance
For many Oklahoma children, the thought of school being out for summer vacation fills them with excitement for free time and a break from studies. For others, no school days mean no school lunches and an increased risk of going hungry. Thankfully, the Regional Food Bank of Oklahoma's annual Summer Feeding Program provides nutritious meals and snacks for children under the age of 18 for no charge. To locate the nearest Summer Feeding Program site, visit the Regional Food Bank website here.
Outdoor Adventures
The National Parks Service manages Oklahoma's own Chickasaw National Recreation Center, which provides ranger-led programs for kids of all ages throughout the summer. With an array of hiking, stargazing, fishing, and learning programs scheduled throughout June and July, Oklahoma families may find fun day trip opportunities to enjoy in Sulphur. There is no entry fee for the Chickasaw National Recreation Area and a full schedule of programs can be found on the NPS site here.
Medical Care
As 7.4% of the state's children having no medical insurance, Oklahoma ranks eighth in the nation for uninsured citizens under the age of 18. With no access to the school nurse or other school-based screening and health services, the health of some Oklahoma children may be more vulnerable over the summer break. To help address this need, the Oklahoma Family Network has compiled a list of low-cost and free medical, behavioral health, and pharmaceutical services for children and families available throughout the state.
Childcare
According to the Journal Record, Oklahoma is among the top ten most expensive states for child care costs. Children being out of school in the summer months may lead to an additional financial strain on Oklahoma parents. Low-income families may qualify for the Child Care and Development Block Grant through the Department of Human Services, which aims to provide subsidies to offset the cost of childcare for Oklahoma children. Parents of children ages 0-3 may also qualify for Sunbeam Family Services' early childhood education program, which is free and available to families who qualify for the childcare subsidy.
Indoor Activities and Events
Whether for a day trip or a few idle hours, parents may find it quite the task to keep their little ones from being bored. Thankfully, Metro Family Magazine lists many free activities for children and families across the metro, including museums, events, and more. Visit the Metro Family Magazine website for more.