Changes at the OSBLSW Regarding Licensure Renewal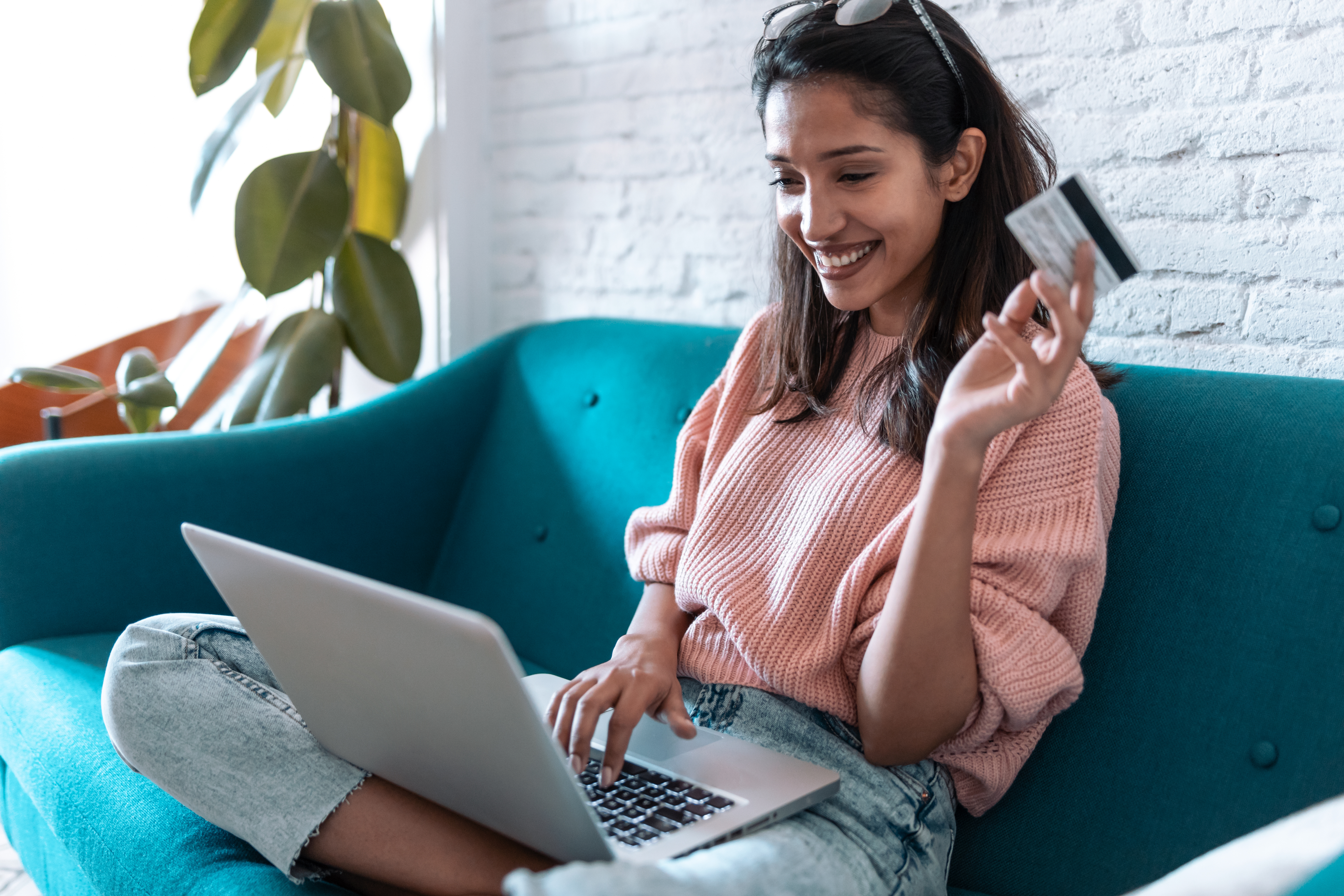 Pictured above: A therapist sits on a blue couch and smiles at an open laptop on her lap. She holds a credit card.
During a regularly scheduled meeting on July 23, 2021 of the Oklahoma State Board of Licensed Social Workers, upcoming changes to licensure renewal was discussed.
The Executive Director, James Marks, discussed upcoming implementation of the online platform Thentia for licensure renewal.
With Thentia, Oklahoma Social Workers will be able to renew their license via an online portal. The new platform will be much more robust than the current platform being used and will automate many of the back office tasks currently being done by office staff.
Mr. Marks noted that the OBBH has recently started using Thentia for licensure renewal for Oklahoma LPCs, LMFTs, and LBPs. The process of implementing the platform for the OBBH ran into challenges.
Mr. Marks explained that, because of systems they have in place including a contracted person who manages their database, he is optimistic the OSBLSW will not run into the same difficulty during implementation.
Mr. Marks reported that he hopes data migration to the new system will be completed by August, giving the board time to implement and test the system before licensure renewal.
With the new system comes a new fee- a credit card processing charge and a portal access charge.
The board voted that the fee be passed on to the licensee rather than absorbed by the board citing that it is the standard practice of other boards to pass the fee on to licensees and, by not absorbing the fee, the board will save approximately $20,000 per year.
The fee will be less than $5 and will be added to the licensee's licensure renewal fee when submitting the renewal online.