New Ride CARE Law Changes Emergency Detention Transportation Regulations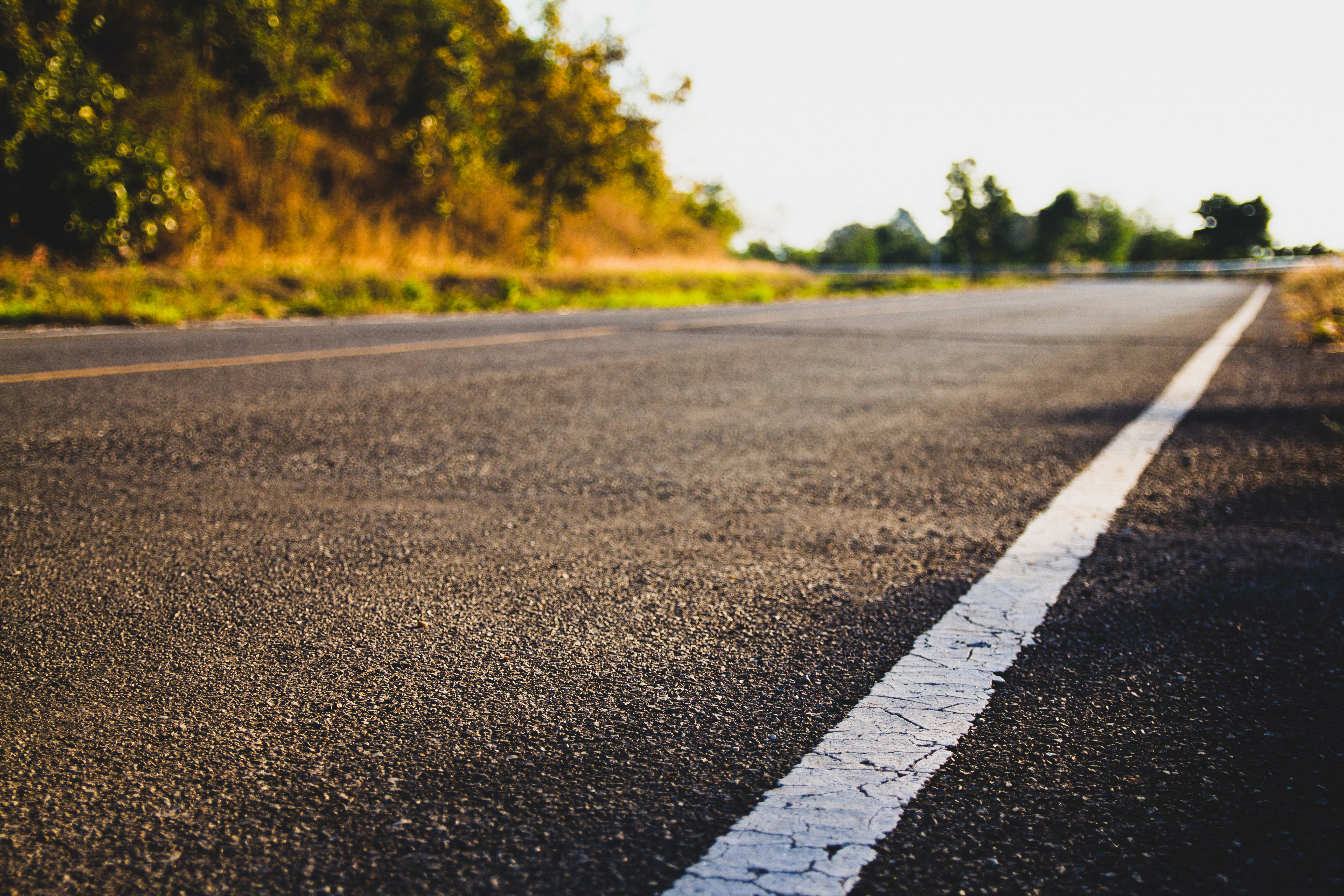 Pictured above: an asphalt road lined with trees
In April of 2021, Governor Kevin Stitt signed into law Senate Bill 3, which brings changes to emergency detention and transportation protocol for mental health clinicians and law enforcement officers in cases of crises. Along with allowing law enforcement to use telemedicine services when called to mental health crises, the new law also altered the radius of protective custody and emergency detention transportation requirements. Oklahoma law enforcement officers are now only required to secure transport of individuals experiencing mental health crises to the nearest facility within a 30-mile radius of the law enforcement headquarters.
Being that many Oklahomans live in rural or underserved mental health treatment areas, there are instances in which an individual in crisis may be more than 30 miles away from the nearest emergency treatment facility. In order to continue to provide safe transportation in times of crisis, the Oklahoma Department of Mental Health and Substance Abuse Services launched the new initiative, Ride CARE.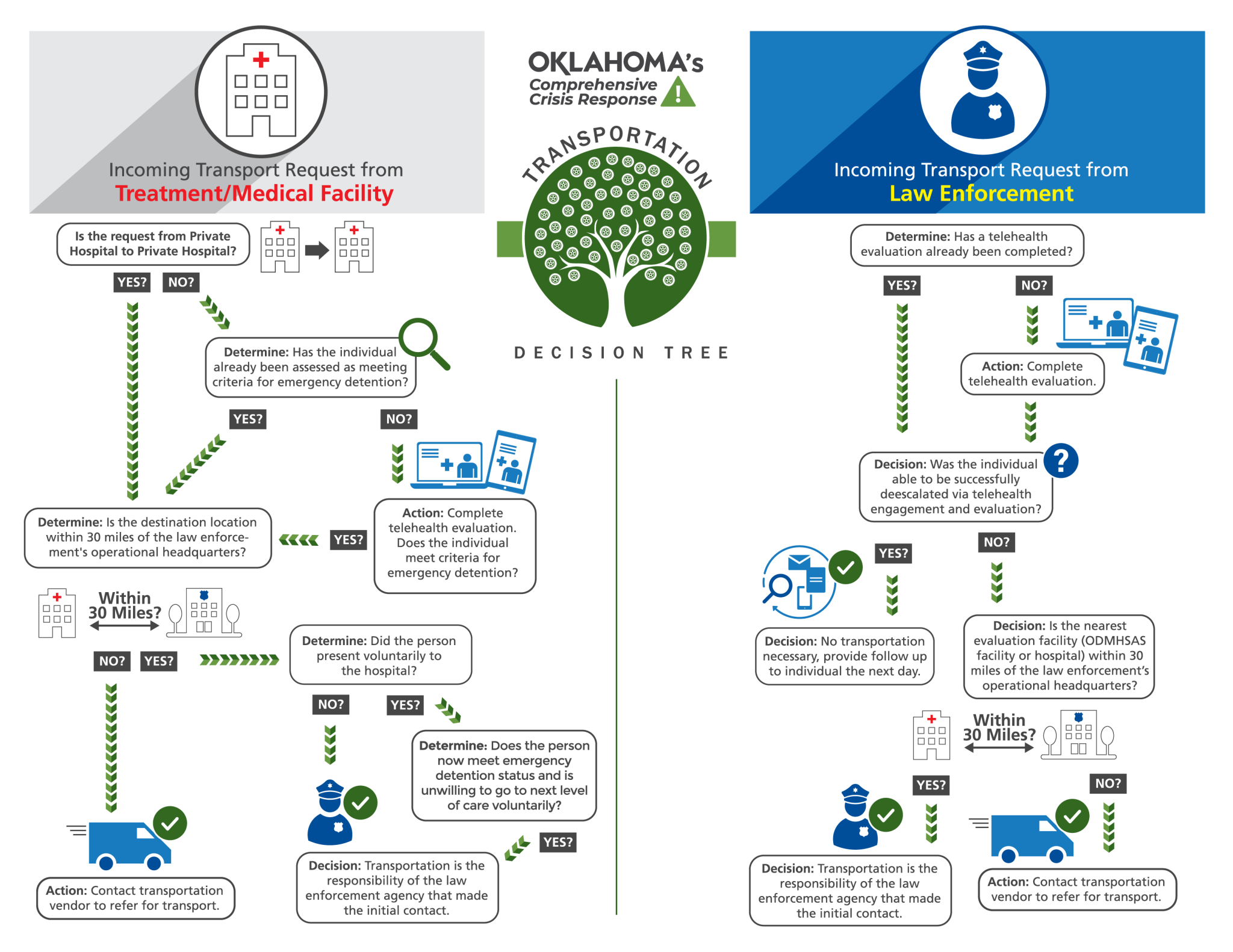 Pictured above: the decision tree for utilizing Oklahoma's Ride CARE services
According to the state's website, through Ride CARE the ODMHSAS has contracted with area mental health and security venders to provide safe, trauma-informed transportation of individuals experiencing crisis. As seen in the decision tree above, it is the mental health professional's responsibility to know if the nearest emergency facility is within 30 miles of the law enforcement headquarters when making the decision to call a Ride CARE affiliate instead of local law enforcement when transportation is needed. As stated on the ODMHSAS website, the Ride CARE affiliate is expected to respond to a request for transportation within 90 minutes.
As stated in the Oklahoma Uniformed Transportation Standards, the drivers must undergo a background check and have specific training for identifying and assessing for problematic behaviors, and may only transport individuals in a maintained, air-conditioned or heated vehicle. A representative with ODMHSAS was contacted with additional questions about the Ride CARE initiative. According to the representative, the contracted transportation companies are responsible for training their drivers and other personnel in confidentiality, trauma-informed transport, client rights, and other required topics.
A representative with each of the four contracted transportation companies, DR Security, Grand Lake Mental Health, Harmon Security, and CREOKs, was contacted with specific questions regarding the training and trauma-informed steps drivers and other personnel are required to take when transporting an individual in crisis. This article will be updated as responses are given. For more information on the Ride CARE initiative, decision tree, or which transportation affiliate serves your area, visit the ODMHSAS website here.