OBLADC Considers Making Virtual CEU Waiver Permanent
Date posted
November 8, 2021
Posted By: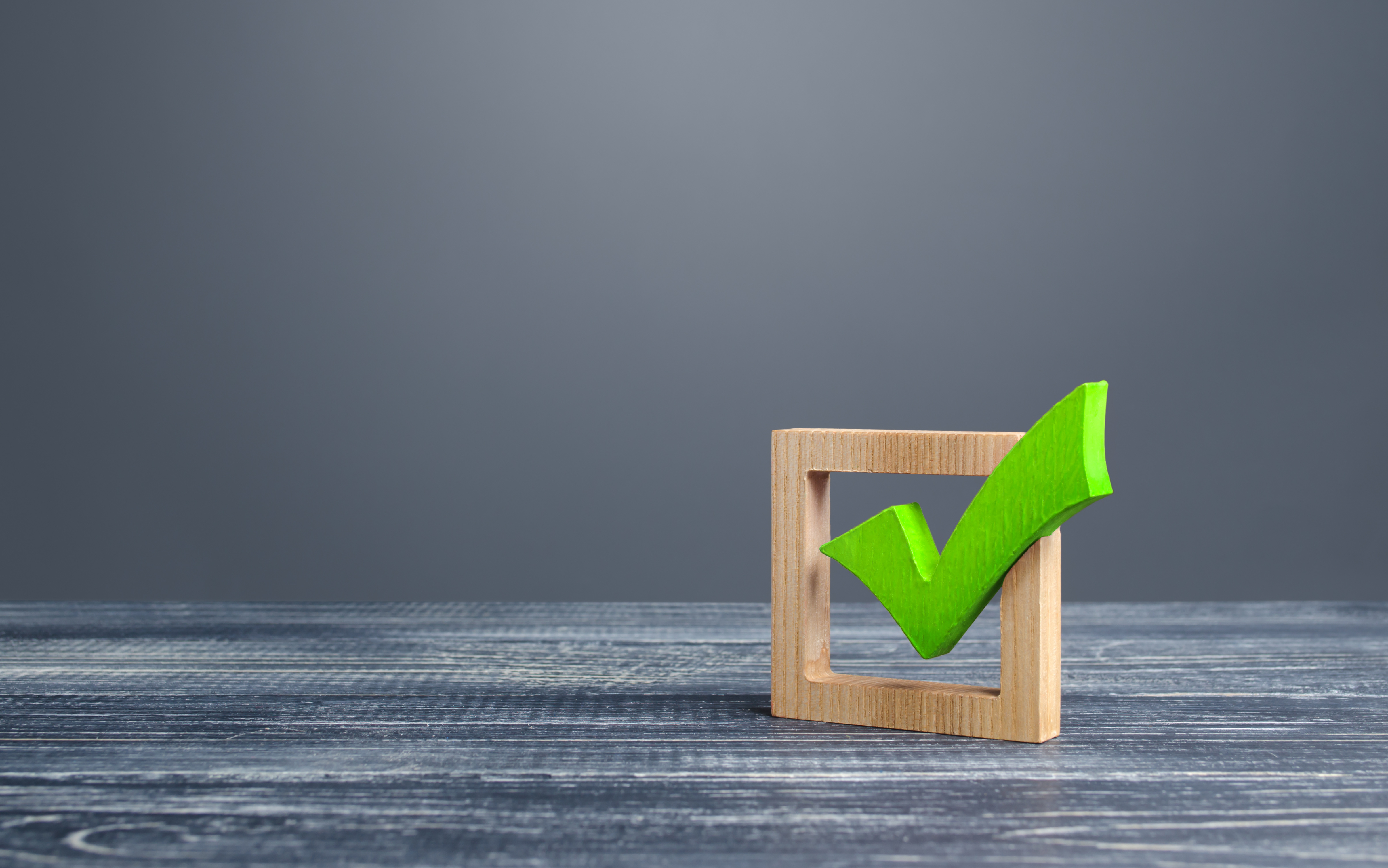 Pictured above: a green checkmark in a wooden frame
During a regularly scheduled board meeting of the Oklahoma Board of Licensed Alcohol and Drug Counselors on November 8, 2021, a request was made to make live virtual continuing education events permanently count as in-person workshops.
The proposal was reportedly made by Joie Soske, who was not present at the board meeting, an Oklahoma LADC practicing in another state but who maintains her Oklahoma LADC license. Ric Pierson, the Executive Director of OBLADC, explained that he had received an email from Ms. Soske which outlined several persuasive points arguing for the change.
Board members discussed the possibility of changing the rule and concluded that they did not have enough time to submit the rule change proposal to the upcoming legislative session.
However, the board did decide that they would revisit the topic next year in time to, potentially, submit the rule change during the next legislative session.
The board also discussed the extent of its power to continue to waive the in-person requirement. Initially, the in-person requirement was waived due to the introduction and spread of COVID-19 in Oklahoma which led to a State of Emergency by Governor Stitt. Sandra Balzer, Assistant Attorney General and Counsel for the Board explained that "The board has the statuary authority to decide on what it will accept and will not accept as continuing ed and that you do not have to have the safety, if that is the right word, of an executive order by the Governor saying that we are in a State of Emergency"
The OBLADC restated its current waiver of the in-person CEU requirement to allow for virtual live webinars to count as "in-person" CEUs until June 30,2022. Next year, the board will revisit the issue and, if decided, will submit a rule change to the Oklahoma legislation in 2022.