Preventing Burnout: What Therapists Can Do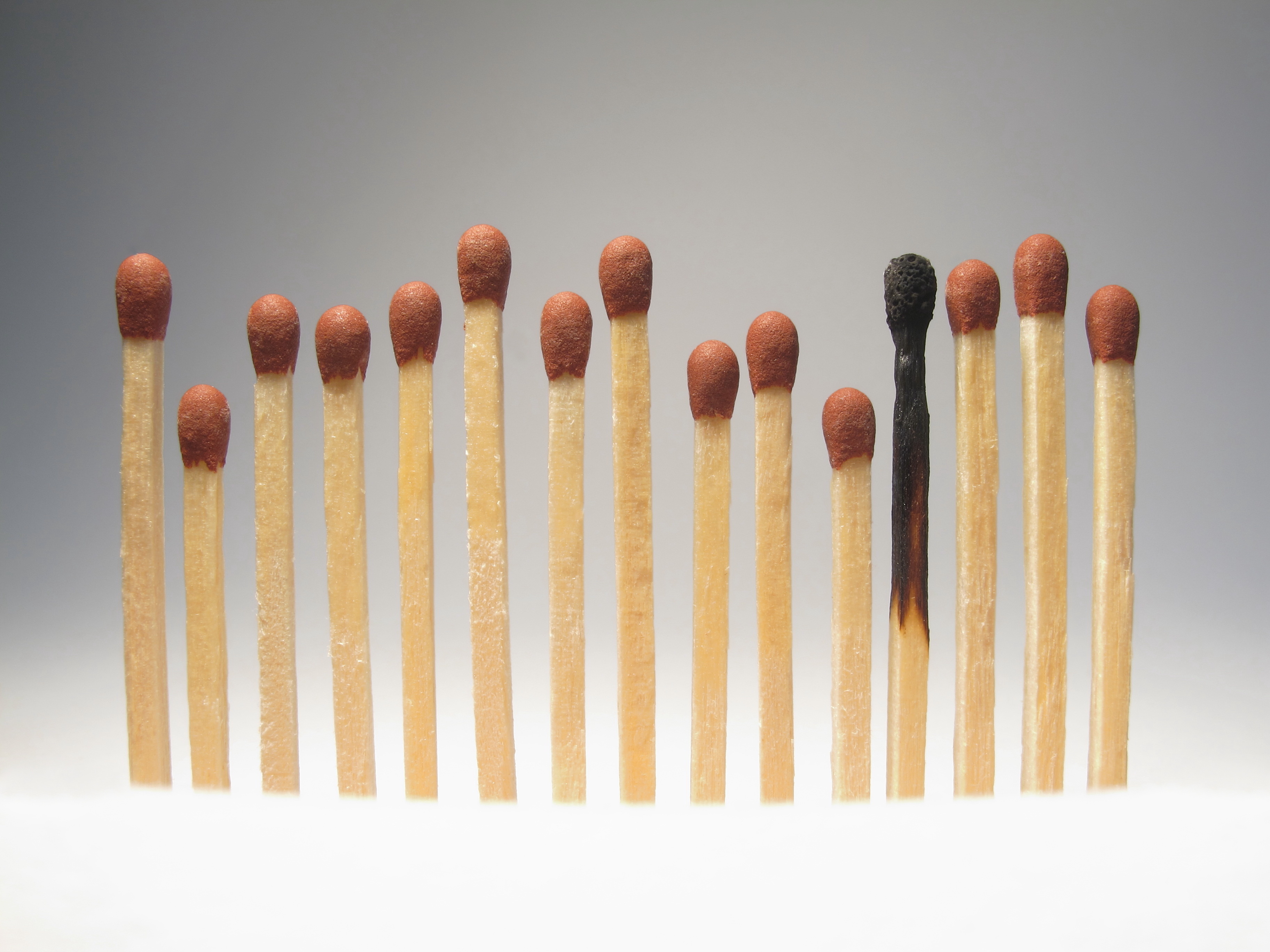 Pictured above: a line of unburnt matches and one burnt match
With a 40% increase in anxiety and depression symptoms across the United States since the advent of the pandemic, it is well-known that the residual stressors brought about by COVID-19 have had a significant negative impact on the mental health and wellbeing of many. Both professionally and personally, mental health clinicians also find themselves impacted by the pandemic. According to a report in Forbes, a pre-pandemic shortage of mental health therapists combined with an increased need for services has led to a heightened risk of burnout among clinicians. Burnout may lead to mental health problems, ethical lapses, and poor boundaries among practitioners. Thankfully, there are steps clinicians can take to reduce the effect of burnout.
Connect Through Consultation
Connecting with other therapists through consultation may help to reduce the risk of burnout. Clinicians may find support by creating their own consultation network with coworkers or former graduate school classmates. Therapists may also join online consultation groups for specific specialties, like the Oklahoma Bilingual Counselors advocacy and consultation group.

Reinvigorate Your Practice Through Training
Learning something new within the field, such as a specialty or interventions, may act as a protective factor against burnout in mental health clinicians. The HALO Project in Oklahoma City is currently accepting applications to be a part of a new learning collaborative that aims to train clinicians on serving children affected by trauma. To apply for a spot in the Collaborative Impact Project, clinicians may visit the HALO Project website. For short-term learning opportunities, clinicians may also find multiple on-demand and in-person workshops by visiting the Oklahoma Counseling Institute website.
Find a Therapist-Oriented Process Group
Though pursuing therapy themselves may be helpful in reducing symptoms of burnout, due to the nationwide shortage of mental health professionals it may be difficult for a therapist to find their own individual therapist. Thankfully, Group Therapy Central lists multiple online therapist process groups that aim to give clinicians a safe place to process their experiences and learn from others in their field.
The COVID-19 pandemic has had a negative impact on the mental health of clients and clinicians alike. The increased need for services may lead to an increased risk of burnout among mental health professionals. By taking specific steps to process stress and develop new skills, clinicians may reduce their risk of developing symptoms of burnout.