What is a Mental Health Treatment Advocate?
Date posted
October 17, 2022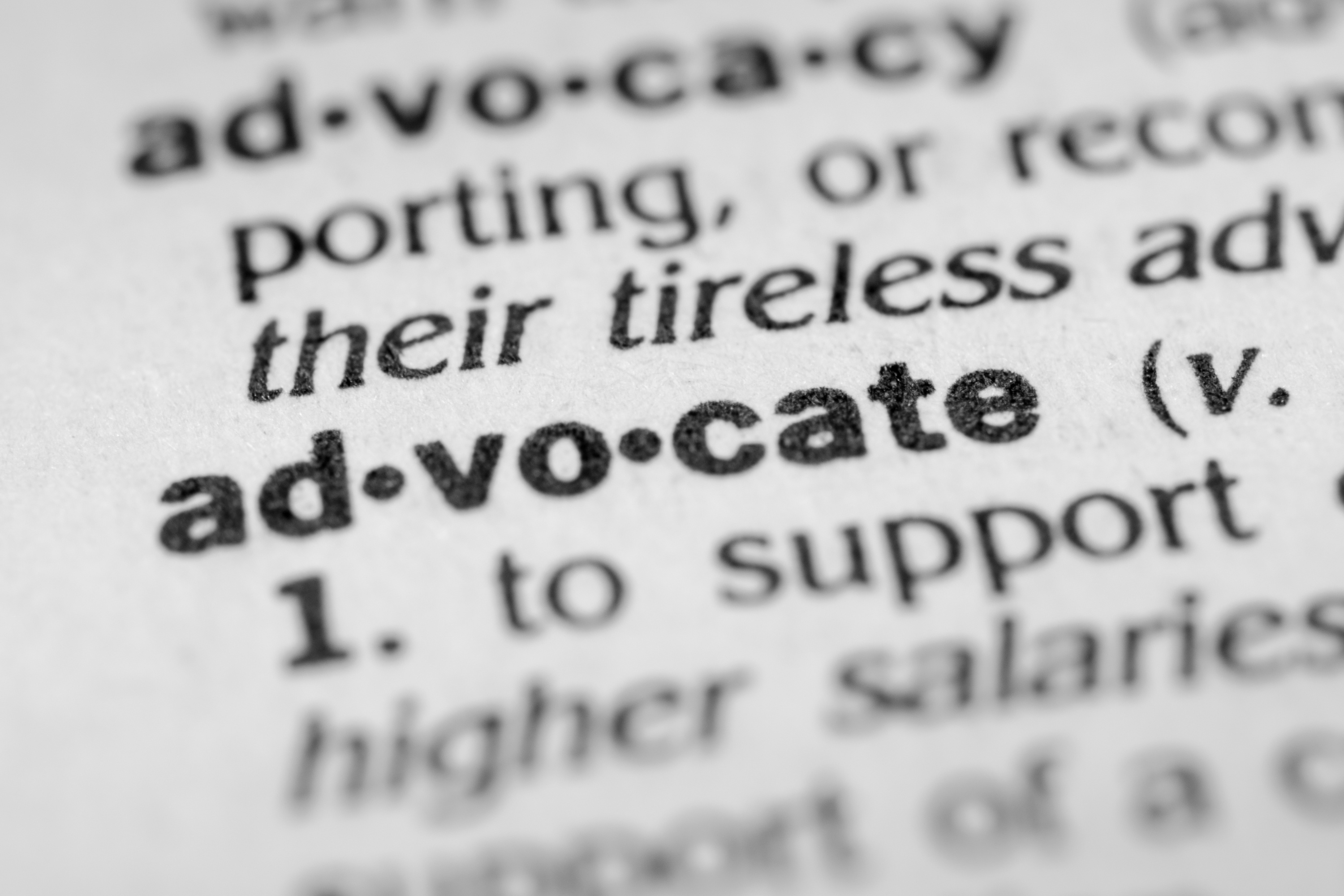 Pictured above: the dictionary entry of the word "advocate"
From consenting to treatment to having a say in how their protected health information in used, therapists are federally obligated to provide their clients with an outline of their rights as patients before services begin. However, the state of Oklahoma also guarantees further entitlements that mental health professionals must disclose to their clients. In fact, Oklahoma clients also have the right to appoint a treatment advocate.
According to state law, a treatment advocate is an individual who is appointed by an adult client to advocate for the client in the treatment setting. The treatment advocate may participate in treatment and discharge planning along with the designated client and is required by law to uphold the confidentiality of the client. However, though the treatment advocate may be involved in the treatment process, ultimately the client has the final say in consenting to treatment and may change or revoke their appointment of a treatment advocate at any time.
Oklahoma state law designates the Oklahoma Department of Mental Health and Substance Abuse Services (ODMHSAS) as the entity responsible for overseeing the creation of the rules and regulations for appointing a treatment advocate. According to ODMHSAS, any licensed mental health provider rendering services to Oklahoma adults should have policies and procedures in place for clients wishing to designate a treatment advocate. ODMHSAS also states that a treatment advocate must be appointed by the client in writing.
Similarly to a release of information form, a treatment advocate consent form should allow a client to name a specific treatment advocate and outline the involvement the advocate will have in treatment. The form should also include an agreement for the treatment advocate to sign, which affirms that the advocate will maintain the confidentiality of treatment and serve in accordance to the client's wishes outlined in the consent form. Along with filing the completed form in the client's chart, both the treatment advocate and the client should also receive a copy of the signed agreement.
As with other patient rights outlined in a clinician's privacy practices, Oklahoma mental health providers must inform their clients of their right to designate a treatment advocate. More information on clients' rights to appoint an advocate can be found in the Oklahoma Statutes related to Mental Health. To learn more about the rules and regulations for developing policy for ensuring clients' entitlement to a treatment advocate, review the ODMHSAS policy on Consumer Rights.