4 Things Oklahoma Clinicians Can Do to Navigate the Summer Session Slump
Date posted
March 19, 2021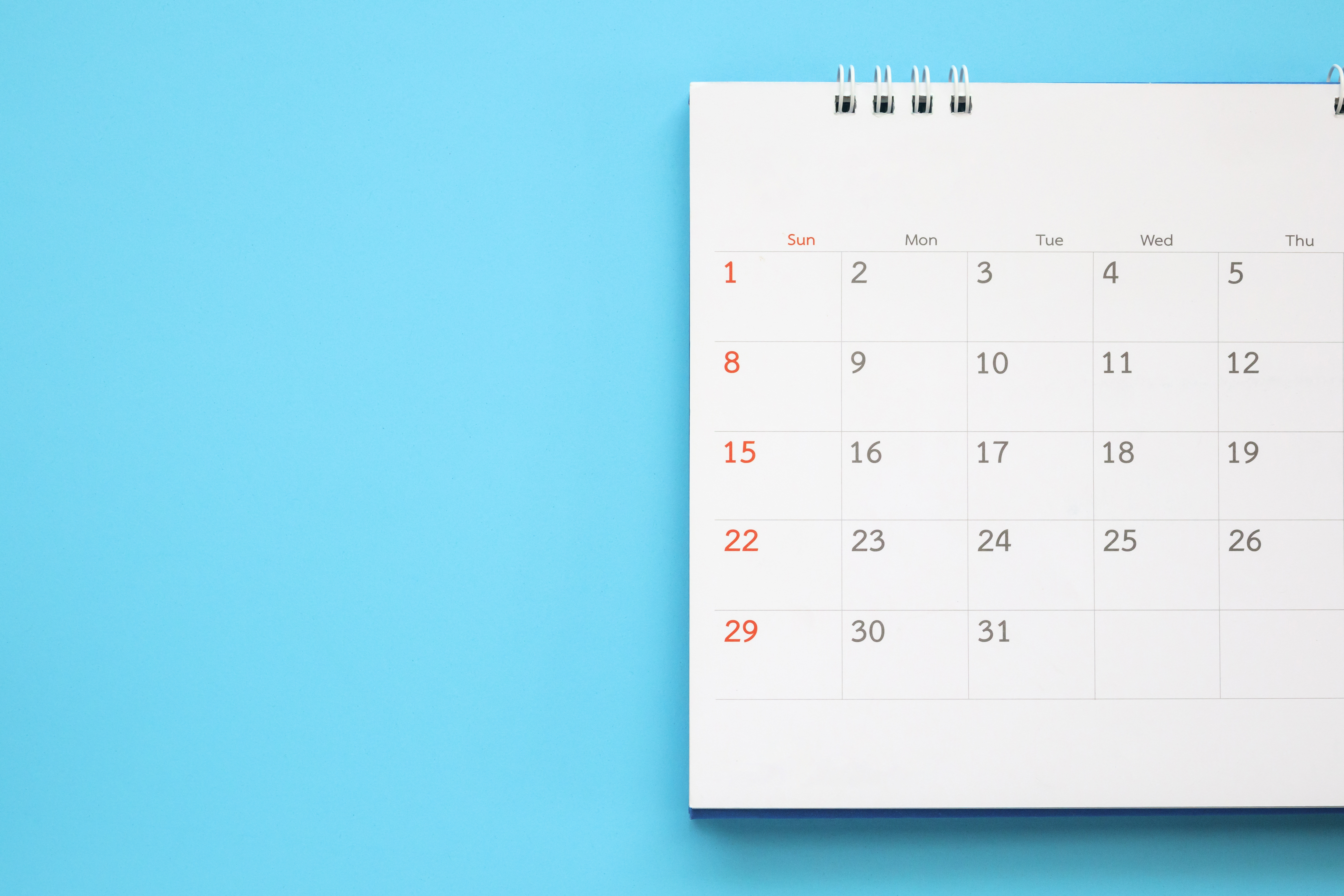 Pictured above: A paper calendar laying on a bright blue background.
Managing a steady caseload is among the many challenges that come with working as a private practice or contract therapist. While the average number of sessions tend to decrease during the Summer months, Autumn caseloads tend to grow. Research suggests that while January, and July, and August are the most popular months for new clients to schedule their intakes, April typically brings about the fewest new referrals for clinicians. As the warmer months approach, many therapists may soon be facing a decrease in weekly appointments. So here are 4 things clinicians can do to navigate the Summer Session Slump.
Market
Clinicians can prepare for the Summer slump by engaging in March Marketing. Along with adding themselves to the Oklahoma Counseling Institute clinician directory by joining the OCI membership program, clinicians can connect with potential referrals by joining local networking social media groups, like Oklahoma Mental Health Providers on Facebook. Along with business cards, having on hand custom ink pens with your business information to leave behind at restaurants, doctor's offices, and schools can help in getting your name out there.
Diversify
The Summer slump can also be mitigated by diversifying one's workload. Many clinicians take on PRN shifts offered at local agencies like Metro Family Therapy and Integrated Therapy Solutions of Oklahoma or inpatient hospitals like Oakwood Springs to make up for the drop in caseloads. Some also earn extra income by writing freelance pieces for publications like Psychology Today or developing seminars to present as continuing education providers with organizations like OCI. Some OCI members also earn extra income by investing in side projects. Kayla Jones creates commissioned crafts through her art business Designs by Kayla, while Kyle Toelle spends his time producing training materials for German dagger fighting. Hayley Twyman Brack is also a freelance writer and wedding officiant.
Get CEUs
If clinicians are experiencing a decrease in weekly appointments, they can also fill their time by completing continuing education courses. Right now, the Oklahoma Counseling Institute has 28 hours of pre-recorded, Oklahoma board-approved continuing education courses available on demand and multiple live webinars scheduled through June. Remember, OCI members save at least 40% on all continuing education courses.
Budget
Studies suggest that the Summer Session Slump happens yearly. Setting aside a portion of payments during the busy Autumn months may decrease the stress of the slower Summer season.