APA Considering Change to DSM 5
Date posted
December 14, 2021
Posted By: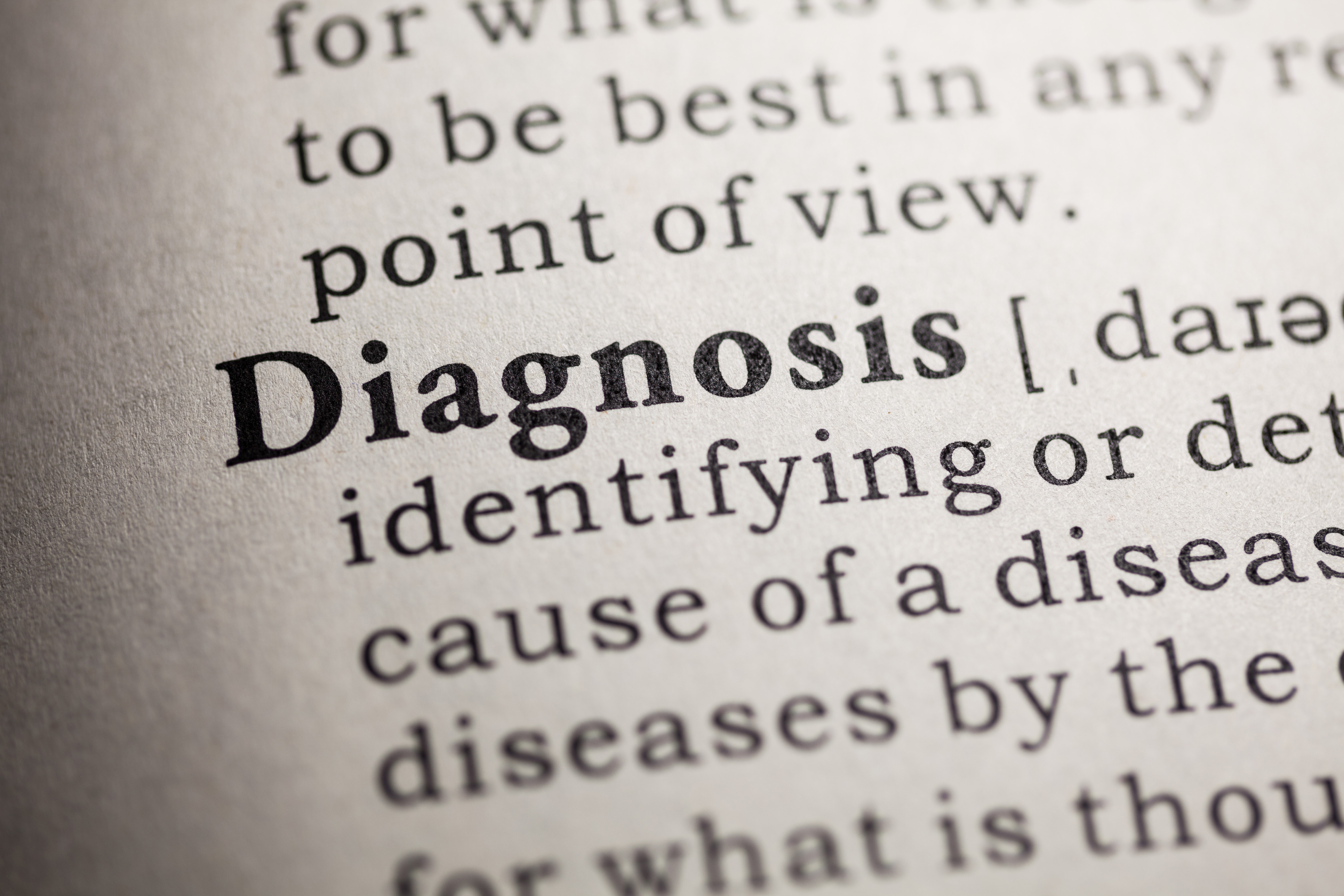 Pictured above: the term "diagnosis" on a dictionary page
Psychology is far from a static science. Ever-emerging research and growing understanding of psychological phenomena call for continuous updates to how the medical and mental health professions classify psychiatric disorders. For the next two weeks, the American Psychiatric Association (APA) is accepting public comments on the newest proposed change to the 5th edition of the Diagnostic and Statistical Manual (DSM-5).

The newest proposal consists of adding an "R" code to existing diagnoses. The code would allow for clinicians to designate "Impairing Emotional Outbursts" as a manifesting symptom, independent of a Disruptive Mood Dysregulation or Intermittent Explosive Disorder diagnosis. According to the proposed changes, Impairing Emotional Outbursts are defined as "displays of anger or distress manifested verbally and/or behaviorally that lead to significant functional impairment."

If updated, the R code would allow for clinicians to specify in their diagnosis and treatment planning if a disorder that typically does not include such outbursts in the diagnostic criteria still presents these symptoms to the severity that treatment is warranted, without a standalone diagnosis of DMDD or IED. The proposed R code designation does not yet list specific diagnostic standards, such as frequency or intensity, but does state that the diagnosis criteria will involve "behavioral, cognitive, and sociocultural components," prevalence, and clinical utility. If a clinician is interested in learning more about the proposed changes or would like to submit a comment on the proposal to the DSM Steering Committee, they may visit the APA's website here.