LGBTQIA+ Community May Experience Greater COVID-19 Related Stress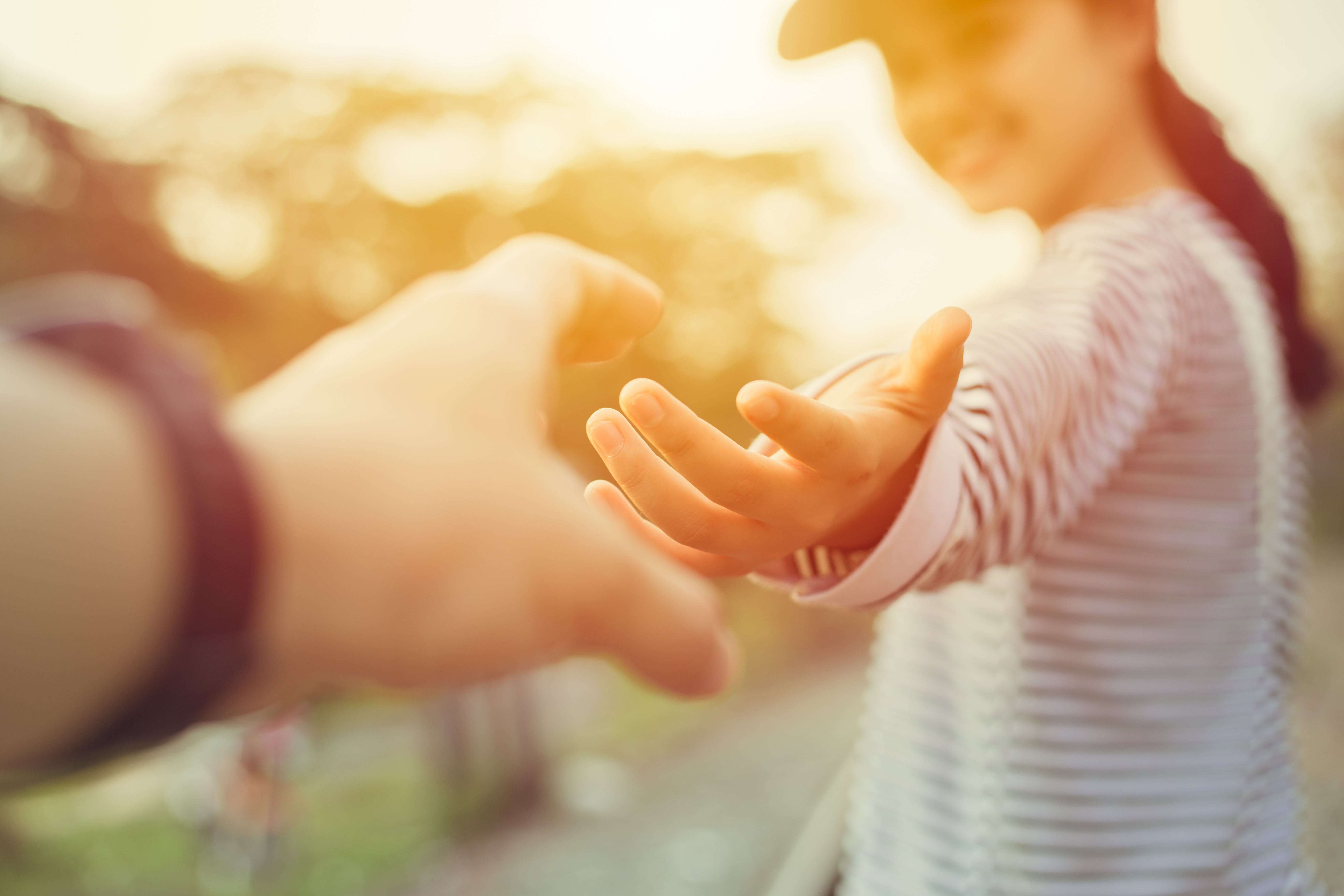 Pictured above: A person turns to grab the hand of another
The effects of the COVID-19 pandemic have led to a significant increase in mental health-related problems across the United States. According to the Center for Disease Control, 40% of US adults report developing mental health symptoms due to the global pandemic. Though stress, anxiety, depression, and substance abuse rates are elevated across the general population, some vulnerable populations are experiencing a more significant increase.

According to one study, 74% of LGBTQIA+ Americans surveyed experienced mental health-related problems related to the COVID-19 pandemic. Research has found that pandemic-related isolation may be a significant factor in this increase in distress among members of the LGBTQIA+ community. On study posited that increased social isolation is associated with a significant increase in psychological distress among transgender and non-binary individuals. Though many people have experienced a decrease in social connection over the last year, a report by the Trevor Project outlined many considerations that that may contribute to an even greater increase in distress among member of the LGBTQIA+ community.

According to the report, sheltering-in-place initiatives may have led to a two-factor effect on the mental health of LBGTQIA+ individuals. In the document, it stated that research has found that LGBTQIA+ individuals who feel more connected to the LGBTQIA+ community experience an overall decrease in depression and suicidal ideation. It also reported a study on young adults within the community, which found that having non-affirming parents was associated with an eight-fold increase in risk of suicide attempts. Thus, if members of the LGBTQIA+ community are sheltering-in-place with non-affirming family and away from others members of their community, this may have a significant impact on mental wellbeing and may increase the risk of anxiety, depression, and suicidal ideation.

Research published in the Annual Review of Clinical Psychology, along with that published by the American Psychological Association, outline the need and specific recommendations for providing affirming mental health care to LGBTQIA+ individuals. One facility that is mindful to provide such care is Cedar Ridge's NEST Program. The NEST Program is an inpatient mental health facility for LGBTQIA+ adolescents ages 13-17. The staff are specially trained in considerations for the LGBTQIA+ population and are mindful to affirm gender, preferred names, and pronouns when admitting and providing treatment to clients. For more information on the NEST program, you can visit the facility's website here.

While mental health-related difficulties stemming from the COVID-19 pandemic are elevated across the general US population, members of the LBGTQIA+ community may be at a greater risk for psychological distress. When serving members of the community, affirming care is vital. For more information on treatment considerations for serving members of the LGBTQIA+ community, visit the Substance Abuse and Mental Health Services Administration Website.