Oklahoma's Managed Care Program Facing Legal Challenges
Date posted
April 18, 2021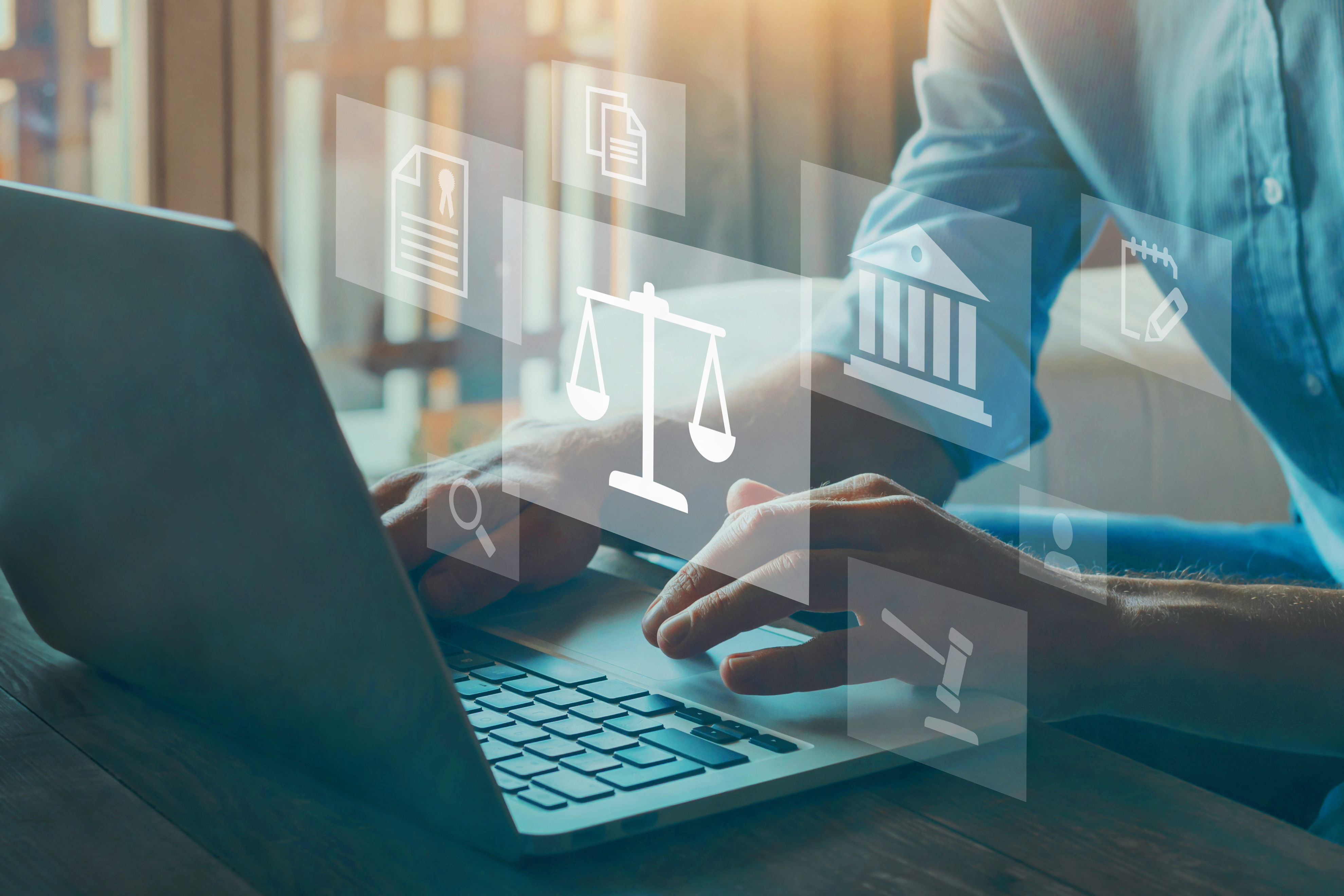 Pictured above: Therapist sits at a laptop, with overlaid graphics, such as a document, a gavel, and scale of justice
With the rollout of Oklahoma's new Medicaid program Sooner Select scheduled to begin on October 1st, clinicians across the state are preparing their practices for the new managed care initiative. Though the four contracted insurance companies won't be implementing their plans for another six months, the Sooner Select program is already facing opposition.

Two weeks after the State of Oklahoma awarded contracts to Blue Cross Blue Shield, Oklahoma Complete Health, United/Optum, and Humana to take part in the Sooner Select program, Aetna Better Health of Oklahoma filed a protest against the bidding process. The insurance company claimed that the OHCA's proposal evaluation system was "flawed" and "unfair," and that the proposals were not entirely and properly reviewed before a decision was made. Along with these protests, the managed care program is also facing legal challenges.

In February, a group of medical organizations, including the Oklahoma State Medical Association, the Oklahoma Society of Anesthesiologists, and the Oklahoma Dental Association, filed a lawsuit against the Oklahoma Healthcare Authority. In the lawsuit, the medical associations allege that the OHCA "exceeded its authority" in implementing the managed care program and has not issued rules and regulations that are "required to implement the program." Then in March, Centene Corporation, which manages Oklahoma Complete Health, was sued by the Ohio Attorney General for allegedly filing for reimbursement of services under Ohio's managed care plan that had already been paid and failing to accurately disclose the cost of pharmacy services.

According to an interview conducted by The Norman Transcript, a spokesperson from the OHCA reported the organization is "aware of the claims against Centene" in Ohio and that contractual protections are in place to hold accountable the contracted insurance companies taking part in the Sooner Select program. In response to the lawsuit filed by the Oklahoma medical organizations, OHCA stated that its authority to implement the managed care program was granted by the Oklahoma Legislature. As of now, it appears as though the ongoing legal challenges have not delayed Sooner Select's expected launch date of October 1st.