New Bill May Change Referral Process for Oklahoma Drug Court Programs
Date posted
February 22, 2022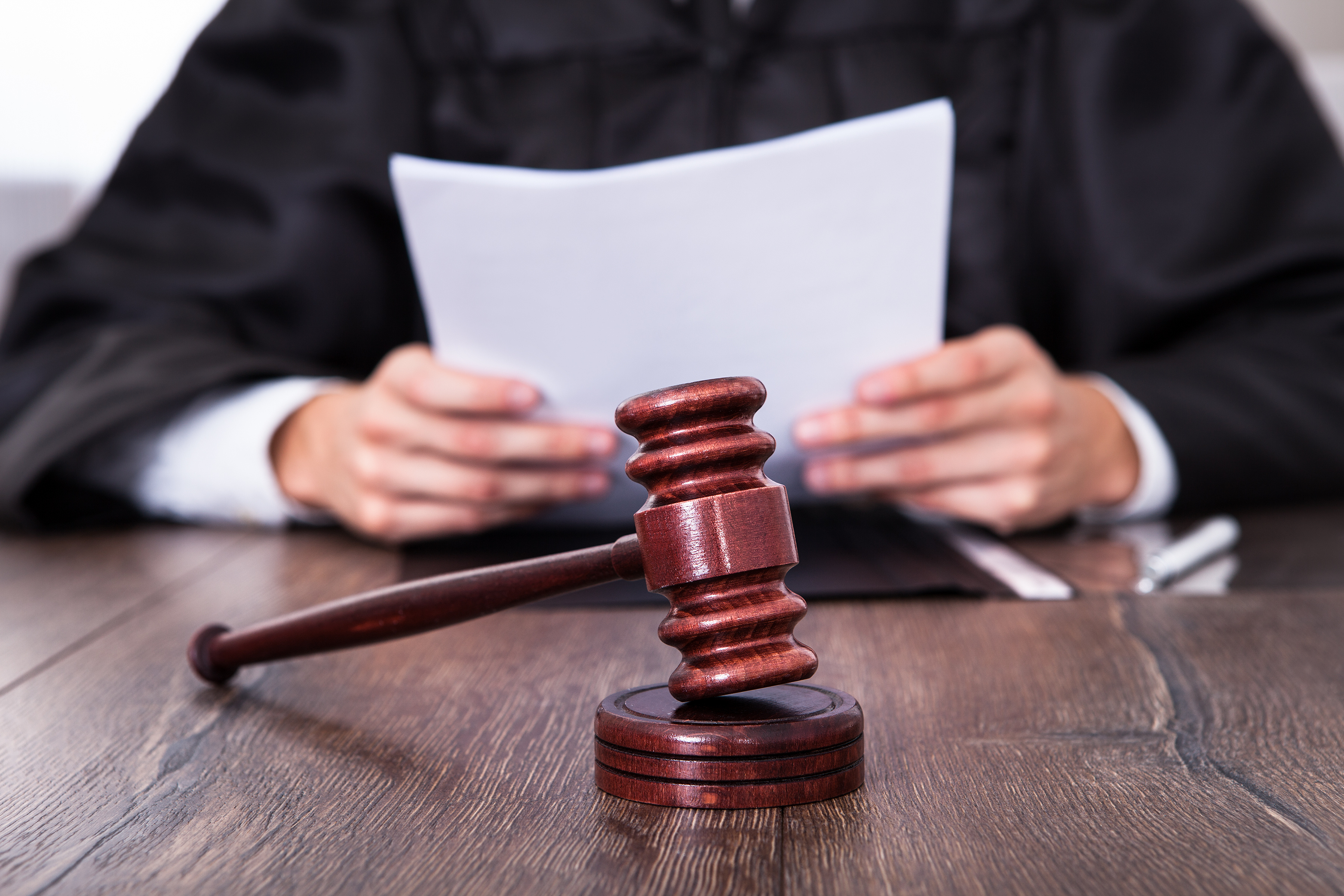 Pictured above: a judge reviews a document with a gavel in the foreground
As outlined in a previous article, 6 Bills Mental Healthcare Professionals Should Be Watching in 2022, a recently introduced bill may soon change the way referrals to Oklahoma Drug Court systems are made. Senate Bill 1548 was introduced by State Senator Roger Thompson earlier this year and would transfer the gatekeeping power of drug court referrals from District Attorneys to judges. Though the District Attorneys would still have the right to object to the referral, ultimately the judge would have the final authority in deciding who is eligible for the diversion program.
Currently 73 out of Oklahoma's 77 counties have a Drug Court program for adult offenders, while 7 host a juvenile program. As outlined by the Oklahoma Department of Mental Health and Substance Abuse Services, Drug Court programs aim to divert non-violent felony offenders experiencing substance abuse to a treatment program instead of incarceration. According to the Criminal Justice Programs' Manual posted on the ODMHSAS website, the Drug Court alternative consists of individualized, evidenced-based treatment planning that often includes case management, behavioral health services, supervision by a Drug Court staff member, and abstinence from drugs and alcohol, along with career services, peer recovery support, and other resources as needed. Goals for Drug Court often include abstinence from substance use, employment, educational attainment, skill building, and law abidance.
Typically Oklahoma Drug Court treatment planning is graduated, initially prioritizing connecting offenders with resources and striving for abstinence from substance use, while later adding other goals, such as employment, to the plan. According to ODMHSAS, the yearly incarceration cost of an individual within the Oklahoma Department of Corrections is $19,000, while the yearly estimated cost of Drug Court services is only $5,000 per individual. As of 2020, the United States Bureau of Justice Assistance had awarded ODMHSAS $547,533 to-date to fund Oklahoma's Drug Court programs. Also according to ODMHSAS, graduates of Oklahoma Drug Court programs have a 94.5% increase in employment, a 52% increase in high school diploma or GED attainment, and a 7.9% recidivism rate, which is significantly lower than the 23.4% recidivism rate among released inmates.
In 2019, representatives with the ACLU of Oklahoma spoke in favor of Drug Court judges being awarded the authority to make the decision on which offenders are allowed to stay in the program after a treatment plan objective, such as court attendance, is missed. Executive Director Ryan Kiesel and Legal Director Jill Webb both spoke out against what they refer to as "disproportionate" and "outsized" authority Oklahoma District Attorneys have in deciding which offenders are permitted to stay in Drug Court. The ACLU OK has also released a newsletter that appears to support the passing of Senate Bill 1548.
Though the Committee on Appropriations passed the most recent version of SB 1548 last week, the bill must be debated and passed by both the House of Representatives and Senate before it can be sent to the Governor to be signed. To learn more about SB 1548 or to follow its progress through the legislature, visit the Oklahoma State Legislature website.