Unite Us Online Platform Connects Oklahomans with Case Management Needs
Date posted
October 4, 2022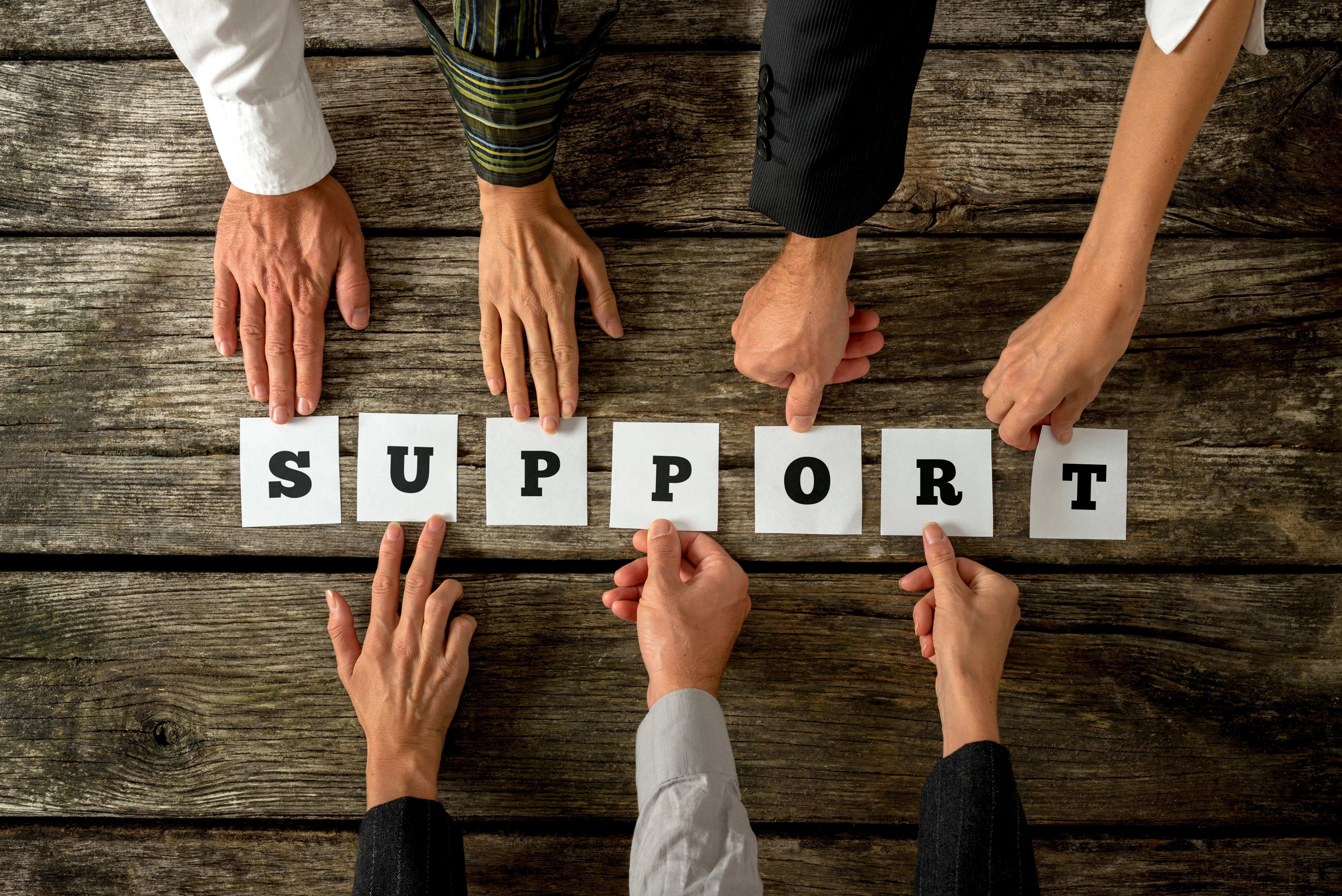 Pictured above: a group of hands lay letters down on a table, spelling "support"
At times, clinicians may find that meeting the mental health needs of clients involves meeting other needs first. It may be difficult for clients to remember to engage in a mindfulness coping strategy when the stress is stemming from an inability to pay the bills or afford medical care. Thankfully, Unite Us, an online social care connection service, is striving to meet the physical, health, and safety needs of at-risk Oklahomans.
For those who attended the Oklahoma Counseling Institute's inaugural Summer Super Summit in May, you may have visited with Kayla Woodbury at the Unite Us booth. Ms. Woodbury serves as the Senior Community Engagement Manager and works to build relationships with care providers across Oklahoma. Last week she took time to speak with OCI about Unite Us.
Unite Us is a free service operating in 45 states that allows mental health clinicians and other professionals to submit an online referral for social needs services for clients and follow the progress from referral to closure. As seen on the Unite Us website, once a referral is made the team at Unite Us communicate with "network partners," such as domestic violence shelters, churches, non-profits, and individuals, to meet the needs of the referral. Though the 2021 Unite Us Impact Report announced that 75% of nationwide referrals for services were closed and met within 4 days of referral, Ms. Woodbury reported that in Oklahoma 75% of referrals were met within 2 days.
According to the Impact Report, the most commonly requested services in 2021 were emergency food, housing assistance, bill assistance, one-time financial help, and social service case management. When discussing the importance of the work of Unite Us, Ms. Woodbury stated, "as a society we have started to realize that health is more than physical health. Now we realize you must look at the total health of the individual." "We can't even begin to address physical health needs without addressing food. We need to help people to address the totality of health."
Ms. Woodbury reported that Unite Us has experienced an increase in referrals since 2020 and that she is currently working to find more individuals and organizations in rural Oklahoma to become network partners. She stated that network partners must adhere to response time standards and be communicative with Unite Us and referring providers on the status of the referral until the referral is closed. Though she hopes to grow the Unite Us community of Oklahoma network partners, Ms. Woodbury is very proud of the work that Unite Us has already accomplished in meeting at-risk Oklahomans' needs.
To learn more about Unite Us, or to become a referring clinician or network partner, visit the Unite Us website.