Who Has Openings? Provider Search Tool Connects OCI Members to Oklahoma Resources
Date posted
November 11, 2022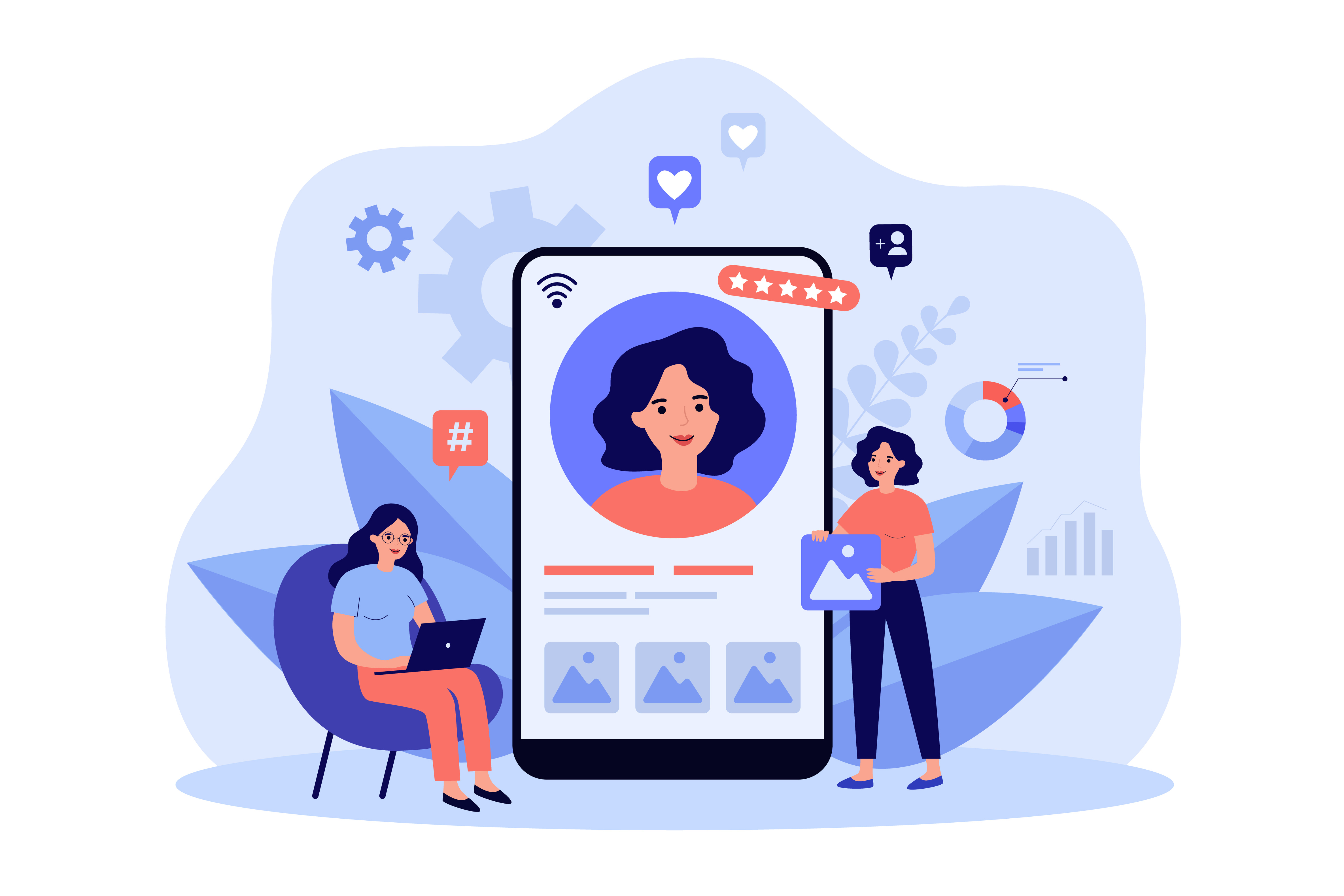 Pictured above: a cartoon graphic of a woman on a laptop, a woman holding a picture, and a large cellphone.
A female telehealth therapist with a trauma-focused CBT certification who takes United Health Insurance. A Medicaid provider who serves rural Oklahomans in-office. At this point anyone who takes Beacon insurance and has openings.
Whether due to no office availability, a limited schedule, or not feeling like the best fit, there are many reasons why a clinician may find themselves needing to refer a client to a different provider. However, being that Oklahoma is experiencing a shortage of mental health care providers, it may be difficult to connect clients to other clinicians. To help to bridge this gap in services, the Oklahoma Counseling Institute is proud to host the provider search tool for OCI members.
With the provider search tool, OCI members can browse or search the database of over 600 mental health professional profiles to find the best fit for referrals. OCI members can also create and cultivate their own profiles, advertising availability, credentials, and contact information so other clinicians know how to send clients their way. OCI members are prompted to update their profiles regularly with availability for in-office and telehealth services.
OCI members can find the provider search tool by logging onto their OCI account and exploring the resources section. The provider search tool is available for all current, non-expired OCI members. For more information on becoming an OCI member--a status which also gives a discount on all continuing education trainings and access to exclusive articles related to resources, law, and more--visit the Oklahoma Counseling Institute site here.